I must admit. I fear Saggy Tits. If I could personify it, would be a creature like some sort of alien with droopy eyes. Saggy Tits is every woman's nightmare.
This is one of the main concerns women who are blessed with big breasts encounter. The heavier it gets and the bigger it blooms, the saggier it becomes. Blame nature. Gravity loves our tits so much that they love yoyo-ing them. Saggy Tits does not affect only the old, the young ones too have encounter these problems.
Next few pictures made it to the Fame Hall of Saggy Tits. Made me lose my appetite for lunch.
I hope it was a nipple/breast slip.
Reminds me of a friendly cartoon character.
Acrobatic tits? Whole new definition to the word somersault
Who says only big breasted ladies have saggy tits? The small tits also can sag okay...
OMG that's the smallest nips I've ever seen. Really.
Some fucktards actually call these burnt beef patties. Assholes.
Men. Don't you dare laugh too soon because men also have this problem okay!
These women are young but they have Saggy Tits. After looking at the many shades of breasts, I realized that women looked far much better with something to cover up their nipples and pussy. In short, we look better with clothes or some cloth to cover ourselves.
Nipples like breasts, they come in myriad of
shapes, colour and sizes.
You name it. Oreos, Digestives, Marie, Afghans, the Half-Moons, the Dodgers, and many more.
Sidetrack. Have you guys actually tried this After Dinner Nipples? These rocks big time man! Can't buy it here in SG. Gotta fly to UK to get these tits.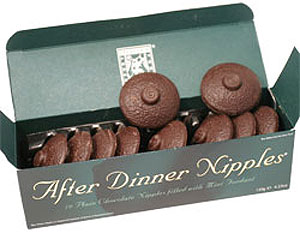 I am extremely fortunate. Most likely, I'm belong to the fortunate 0.001 percent of women in this freaking world who are born beautiful. And I am blessed with round perky tits. I foresee not having any problem in the next couple of years if I continue to pamper my tits with lots of TLC. But I don't deny the fact that I did notice a slight change in shape. Very slight droop. Oh God I love my breasts. They are so beautiful I think I can definitely do advertisements with it and earn big bucks.
However, I shall not be complacent and women should never take this matter lightly. Women can help reduce the sagging process simply by educating ourselves about it.
1. Get yourself properly fitted. Recently I just found out that I have been wearing the wrong bra size. Poor fitting bra can cause headaches, rashes and hernia. Apparently, many women out there don't know that they have been wearing the wrong bra all their lives. Get those with wide strap because they give you better support than those slinky ones.
2. If you're sporty like me, invest in those with good support. This will give you good movement and bouncing support when you're doing those vigorous activities. Nike have good quality sports bra and last long too.
3. Self-massage your breasts at least 3 to 5 times a week. This is easy for me. When I have a boyfriend or when I go fuck-cruising with my fuck buddies, I will make sure they obediently massage my breasts. It's a Mandatory routine. Massage does two wonderful things: It releases stagnated fluids in the breasts for optimal breast health. It also can result in re-shaping and lifting them. Use a natural, organic breast massage oil, made just for breasts, for an enjoyable and deeply relaxing self breast massage. It is also sensual and can unleash the vixen in you.
4. Avoid going braless if you can. I cannot NOT go braless because weekends are my braless days. Friday to Sunday, I don't wear bra. I like it free and easy. Liberating my breasts. They too, need the freedom to roam. But gravity will inevitably cause your breasts to sag. Going without a bra for extended periods of time will further stretch the breast tissue. That's why I have my new boyfriend to massage my breasts every night. Makes him happy and makes my breasts healthy.
5. Some people advice not to wear bra for more than 12 hours a day. Like who in Singapore doesn't wear bra for more than 12 hours! WTF!!! We work already like cows, slogging our asses off. Studies have shown that wearing a bra more than 12 hours a day may increase breast cancer risk. WTF! Alternatively you can take off your bra when you are in the office. Hang it somewhere in the corner or put it in your drawer. Wear a jacket or cardigan or shawl over and no one knows. Brilliant or what!
Hey ladies and gentlemen, don't be dishearten if you spot a similarity somewhere in this post. Ultimately, what's important is being comfortable in your own skin. If you are confident, flaunt it. Fuck those who look at you with a smirk or disturb you with snide remarks. Fuck them all. I went bare-breasted and enjoyed my sun-bathing in Maui and UFO beach. I was literally naked and I don't give a fuck. It is fairly common to go nude. Just some fuck up bastards who are so shallow and conservative thinks that it is not okay to be naked. Just tame those amazon forest if you decide to go nude.
I am proud of who I am. So should you.
Kisses xoxo,
G.S